Sage Accounts Integration

&

Ecommerce
Sage compatibility for small and medium-sized businesses that have a website with e-commerce options (e.g. online ordering and online selling). If you are thinking about implementing an e-commerce solution will find this a valuable resource for integrating Sage 50 Accounts with an e-commerce website, saving time, and helping & ultimately keeping running costs low!
Learn More About Sage & Ecommerce Features
Are you considering starting a website project synchronising with your sage accounting system?
Some

Benefits

of

Combining

Sage

with

an

E-commerce

Website
Product Sync
Batch upload multiple products at the touch of a button, Update existing products by SKU or Product Code, Upload name, SKU, description, price, stock and images.
Customer Specific Pricing
Choose from various Sage option data, including individual customer pricing and customer discounts, and filter customers by discount, price group or quantity break pricing.
Stock Level Sync
Synchronise stock levels between Sage Online 50 and your e-commerce website. It can be set to run automatically and is a lot faster than complete product information upload.
Sales Forecasts & Analysis
Create data lists based on your annual web sales and a forecast for the upcoming year, and analyse different departments, categories and product listings.
Invoice Automation
When a customer purchases a product, the system automatically updates your Sage system and your website and sends the client an invoice breakdown.
Auto Customer Creation
New account customers making purchases on your e-commerce website are created automatically on your Sage accounts package, with no re-keying of data required.
Call us today at +44 (0) 117 3326020 or Email us at [email protected]
Are you looking to synchronise sage with your website for end-to-end automation?
What does integrating Sage into your ecommerce website mean?
We are referring to coordinating e-commerce systems and back office processes for this explanation. It means that information from both systems is accessible from one location or database.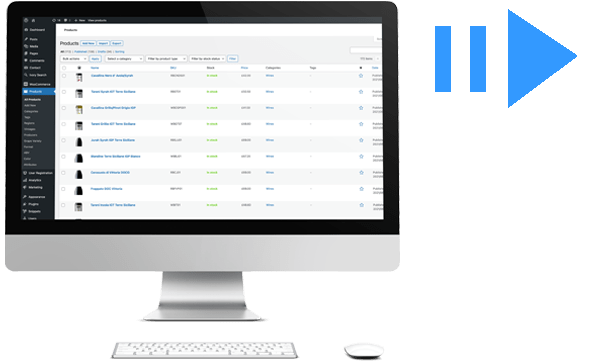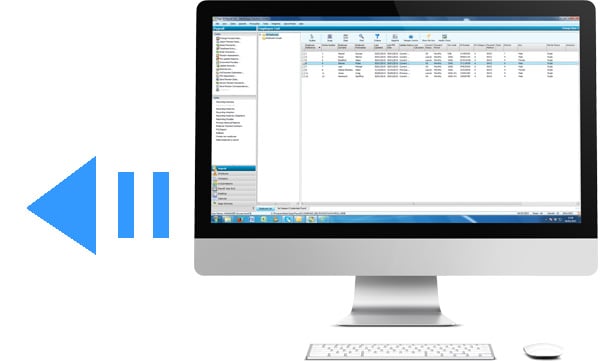 Sage integration refers to programming Sage accounting software into your website. Combining Sage into your site will automate all sales, product changes and order processes. You are ultimately saving thousands of pounds in administrative duties and giving business owners more time to concentrate on more essential elements of their business.
Call us today at +44 (0) 117 3326020 or Email us at [email protected]
Are you looking to synchronise sage with your website for end to end automation?
Do you use Sage 50 & have an e-commerce website?
Nearly every business in the U.K has an accounting system; Sage 50 is by far the most popular system, with Sage being the top software company year on year based on annual revenue.
If you own an e-commerce website and make hundreds of sales each month, you have had experience reconciling your sales data. The reconciliations may consist of adding new customer accounts to your sage software, tying invoices against customer accounts, updating product lists, updating product prices and then re-keying data on your website.
Surely there must be an easier option? There is, and that is by getting your website integrated with your Sage accounts package. Every manual process you do each month or each week can be developed into your website, creating an end-to-end automated solution that will save you hundreds of person-hours every month.
Total Back Office Integration
Admin panel to organise: departments, product variants, promotions, prices
Real-time sales order processing, with submission & validation
Seamless management of stock items
Auto-population of all orders from website to Sage
Catalogue unlimited product quantities
Real-time customer registration submission straight to accounts
Real-time user login authentication & price group retrieval
Real-time product price & stock level retrieval
Scheduled product & data updates
Maximum design flexibility
Replicate exact business structure
Featured
Topics.
Articles.
Tutorials.

Exclusively for you!
Each week our editors add new content to our blog. You can find useful topics exclusive to mediatopia.
Check our blog
+1500

Companies

around

the world

use

mediatopia

products
Nothing is more important than your customers and we are happy to provide our clients with a five-star service.
I thoroughly recommend Mediatopia who I have been working with for the last eight years. Duncan and Martyn are always at the end of the phone to answer even the most basic of queries. Problems are resolved quickly and efficiently, and nothing is too much trouble. I would have no hesitation in recommending Mediatopia. Five stars.
Sarah Haste
Coco Blue Boutique
After many months of deliberation, we chose Mediatopia to undertake the rebuild of our ageing site. The result was a modern, fresh, responsive website which is serving us well in a highly competitive world. First-class service from the guys at mediatopia from the formative idea to inception. I am also pleased to say we haven't needed them much since but when we have, the reaction has been excellent.
Alan White
Moseley Coaches
Mediatopia have looked after our websites & SEO business for around 10 years now. Their service has always been excellent and they are always quick to respond to any requests we make with regards to keeping our website current and up to date. I wouldn't hesitate to recommend them.
Gary Tyndall
Desser Furniture
During the whole process of the design and launch of our new website, we found the company to be very professional, helpful and carried out the brief exactly as required. The ongoing support has also been available quickly whenever it has been needed.
John Barron
Barrons of Chard
I can't recommend Mediatopia enough, Duncan and Martyn were extremely helpful, this was the second time they have developed our website and mobile site to the highest standard, they went above and beyond to help and make sure everything went smoothly. A truly fantastic company, who I would not hesitate in recommending to anyone. Highly recommended.
Wayne Clutterbuck
Sarah Jane Kitchens
Mediatopia gave us our first online presence. They boosted our sales and gave us a simple to edit website that was easy to optimize and manage. Always helpful with content changes and advise. We would definitely recommend them for all your online content needs.
Adam Wood
Classic Elegance