Are you looking for a

mobile application development

company?
We use mobile technology to build custom mobile applications. It all depends on your app development project to determine which platform or type of application development will be most suited to your needs.
We build intelligent function-orientated smartphone apps that will help your business clients interact with your business, product or service from the ease of their mobile phone.
Mobile Application Example
Contact us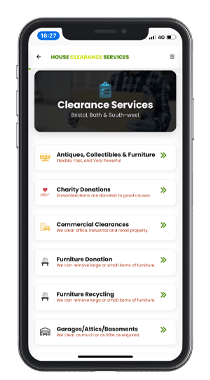 Hybrid App Development
Our highly skilled app development team can design robust, secure apps built using React Native, Ionic, Angular JS, Node, Adobe Air, HTML5 and other similar technologies. Hybrid apps can be distributed on the app stores. Built like a native app, hybrid apps work and function similarly.
iOS Development
Do you need iPhone application development services? We cover the complete iOS development cycle, from the initial design concept to the final process of launching and monitoring your iPhone app. Get in touch today and speak to one of our expert app developers.
Whether it's an iPhone application, web application or a mobile-based tool, mediatopia offers the complete package and backs it up with over 25 years of experience in online design and development.
Native App Web Development
Do you know what type of app you need? Struggling with all the technical aspects and need it explained in simple terms? We can assist you with the whole process.
HONEST ADVICE
We will advise you on the best platform to build your mobile application project. Android, IOS, Native, Hybrid, Web!
HOSTING & FURTHER DEVELOPMENT
We provide a stable and secure hosting environment for some applications, and clients benefit from our affordable hourly rate charges for continued development.
ON-GOING SUPPORT & GUIDANCE
After your project has been launched, we will continue to provide full technical support and UK in-house telephone assistance.
Different Uses For Mobile Applications
There are thousands of uses for a mobile application. From streamlining old-school paper-type office administrations into efficient business models running from employees' smartphones to educational services, booking hotel rooms, intranet systems, financial tools, form builders, social networking and health & fitness, to name a few uses. Fill out our mobile application development quote, and we will be in contact with you.
Accomodation Booking App
Make it easier for your future clients by having a simple mobile application that will allow them to book rooms and purchase other extras—fully-featured content and service information.
Taxi Services App
Book a taxi, find the client by geographic location, see a map of where the taxi is currently located, even use the app to find out costs for the route and pay using the app and even leave a tip.
Medical & Health App
Log in to your local doctor/dentist/veterinary service, access your account, book an appointment, get a repeat prescription, and chat online with a staff member. Track progress and pay.
Business Services App
List all your services and prices, have a member database, send out news bulletins and notifications, book services and chat to a staff member online, all from one convenient, easy-to-use mobile app.
Event Management App
Get notifications about the latest industry events, book event meetings, built-in chat facility, lists all current members using an onboarding CRM system, and member tracking facility if all logged into the app simultaneously.
Sales & Invoicing App
Great when out and about, track sales, sales pipeline, sales leads, view staff journey to making a sale, view client details, send sales proposal with echo sign features, log in to invoicing and send and receive payments.
Mobile Application Prototyping Process
When beginning a mobile application project, we use a prototyping tool that allows us to be completely transparent when designing a storyboard layout. Creating applications gives the customer a visual sitemap of the journey a user will see when interacting with your app.
(The above video demonstrates the visual layout of an iPhone 11 Pro screen and the visual process of linking a new mobile screen to an icon button link and also making the link clickable using a push transition).
Made by mediatopia team
jQuery

mobile

development

project

for

Crystran
To develop a separate mobile website experience for the user. To look different to the desktop site and to act as Crystrans online shop. We developed a mobile commerce platform using jQuery mobile.
We integrated the mobile site to work in harmony with the desktop site. We combined a bespoke CMS (content management system) to handle the data so that changes are made once both applications update simultaneously.