Leading Bristol WordPress design and WordPress web development company.
WordPress is the most used CMS platform in the world, with over half a billion websites online!! Mediatopia, a WordPress web design company in Bristol, can build and design any website using this content management system. Whether you want an eCommerce shop or a glorified brochure, our WordPress developers have created hundreds of websites using WordPress and WooCommerce.
View WordPress Designs
Open Source Platform
WordPress is built on an open-source platform, enabling more significant innovation by the developer who builds your website.
WordPress Design
We can design a new website from the ground up or use a pre-built theme and tweak it accordingly, depending on the need of the client.
WordPress Development
We can develop unique WordPress modules, integrate any third-party API or plugin into the platform and set up any eCommerce store using Woo-Commerce.
What

type

of

WordPress

help

do

you

need?

We

have

over

ten

years

of

experience

in

dealing

with

all

WordPress

queries.
Want to us a quick question about your WordPress website? Just call 0117 332 6021 today!
WooCommerce
Woocommerce is a plugin designed to turn WordPress into an online shop. It has all the retail features you need to manage your site effectively. We have created a lot of these types of websites in the last ten years.
WordPress Plugins
Websites we make using the WordPress platform are made up of specific plugins. We have spent hundreds of hours testing which plugins work best and which are the best supported. We only use what we know works.
WordPress Hosting
We host 99% of the websites we make. Our dedicated servers have plenty of resources for even the most resource-hungry websites, load-balanced with gigabit switches. We have several WordPress hosting plans available.
WordPress Support
We offer WordPress support packages. If you have a WordPress site and need a professional developer to improve or fix an issue, we can help. Hire us by the hour or for several hours. We have helped hundreds of clients with problems they have been unable to sort out.
WordPress Templates
Have you tried creating your WordPress site but need help with technicalities such as setting up a form or a woo-commerce shop? We can either take over the project or, if you have seen a theme or template you would like to use, we can build it for you. Our costs are affordable.
WordPress Developers
We started making WordPress websites in 2009 and have since developed a few hundred sites. We have integrated booking systems, forms, SEO features, reservation systems, CRMs, and other third-party applications. Our developers are very skilled in using WordPress.
Some recent wordpress designs from 2021
WordPress

Design

&

Development

Website

Examples
We design and develop all types of CMS websites. This might be your first or tenth project, but we are confident we can exceed your expectations. All of the work we undertake is designed and developed in-house.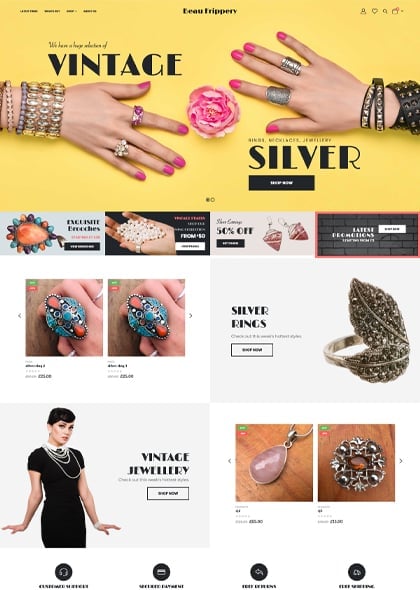 Services Included with our wordpress hosting
Are

you

looking

for

a

new

company

to

host

your

existing

WordPress

Website

and

support

you

and

your

online

business?
We get asked a lot if we take on the hosting of websites, and the answer is yes. We originally started Mediatopia as a hosting company and managed and maintained online websites for over 20 years. Please remember that this is a completely managed service.
10GB Storage Space
Our servers are dedicated, and we have so much space available per server that the runtime environment remains fast to load and render. We serve all emails from AWS (Amazon Web Services), the best cloud hosting environment in the world. This space is enough for a large e-commerce site or image-heavy photography portfolio. Extra space can be purchased in 10GB chunks.
30GB Bandwidth Allowance
This is website data that can be transferred to your web users. 30GB of bandwidth is an ample allowance for 90% of websites. It allows for about 500-page loads a day or 15000-page loads a month for websites with as many as 500 pages. The more popular your website, the more visits it will get, and if your bandwidth is constantly exceeded, your WordPress hosting will need to be upgraded.
10GB Email Storage
You can have unlimited email addresses set up for your business. You can choose POP3 or IMAP4, depending on your preferred protocol. We set up these emails on your desktop, tablets and mobile devices when we first set up your account, and each email you need to set up afterwards can either be done manually, or we can remote desktop onto your device and do this for you.
Domain Management
You can transfer your main domain to us to look after. We renew the domain yearly on your behalf and look after the DNS management, which includes the A, TXT, MX, SPF, DKIM and DMARC records. These records control your website and emails. We can also carry out special optimisations such as integrating CDNs and tweaking speed settings if we have control of your domain.
Plugin Support
Every WordPress site is made up of many different plugins. The developer that creates these plugins update them constantly, and your WordPress website will need to be upgraded several times a year. Sometimes a site can break, and many hours can be wasted with a website offline. We include the cost of upgrading your site and upgrading plugins within your annual hosting fee.
Telephone Support
You can call a dedicated account manager during office hours to sort out any technical issues you may be having or pick their brain about a design or development error. We have been advising customers since 2003, and there isn't much we don't know about websites or the internet. We also have a ticketing system which sends an email to a client support queue.