Select which type of design you need
Website redesign can benefit your business from a marketing standpoint!
Redesigning your website can be a wise choice to upgrade your online presence. At Mediatopia, we know how to enhance your website to make it more appealing to visitors. Plus, we know all the latest SEO implementations that will put your business head and shoulders above your competition.
Does your website look tired or outdated? Please take advantage of our website redesign services.
You do not need to have a new website built. We can improve your current website, depending on the platform used to create it.

View website redesign packages
Overhaul and modernise your website and give it the upgrade that it needs!
Redesign your website for a better UX (User Experience). Is your website mobile-friendly? Can your customers use your website and feel confident? Do your customers find what they are looking for when they browse your site?
Get a Quote
Boost Web Visitors
A redesign can help your website as new methods can consistently be implemented to increase website visits.
Update Code
Old code can slow down your site and lead to broken links and unvisited pages, ruining the user experience and getting penalised.
Refresh Content
Images and text can quickly become outdated and make your website look tired. A redesign can help reinvigorate your site.
Giving your website a refresh can help win more customers.
Overhaul

and

modernise

your

website

and

give

it

the

upgrade

that

it

needs!
It is imperative that each of your website pages, whether it is a category or terms and conditions, has a well-thought structure that people can understand.
View Case Studies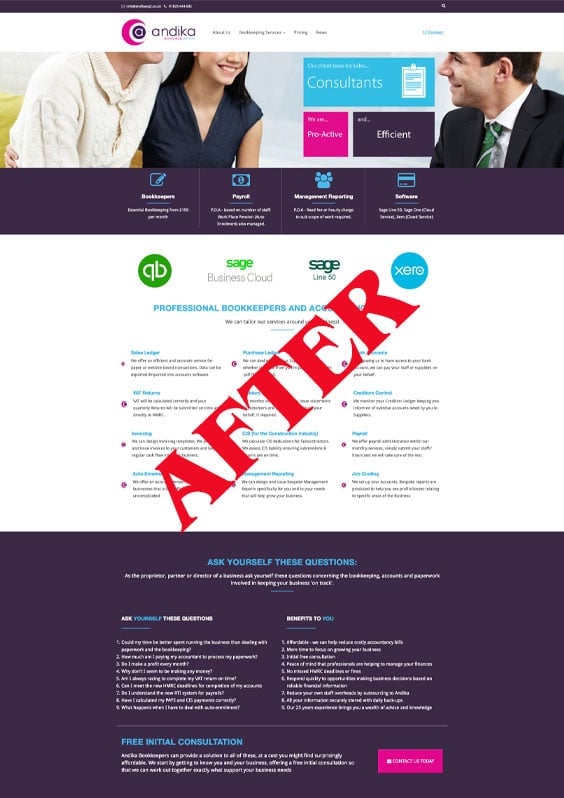 Thinking about Redesigning your out-dated website?
Call us on 0117 332 6021 to find out what other packages are available!
Let

Mediatopia

breathe

new

life

into

your

site!
Old code and ancient development techniques can hold your website back. We can redevelop and use modern HTML that will enhance your website.
Brochure Sites
£
499
/from
All Websites Considered
Use new retina quality imagery
Make site mobile-friendly
E-commerce Sites
£
799
/from
All Websites Considered
Use new retina quality imagery
Make site mobile-friendly
Answers to the questions people always ask!
It is usually relatively obvious when you should start to think about updating/revamping your website. You will notice other websites online or by looking at competitors' websites. You will be able to compare whether your website needs changing or not. If your site were updated several years ago, it would most likely need to be redesigned to keep up to date with your competitors.
Nowadays, the web is evolving quickly. The updated programming language is continuously released, innovative web elements are now being used to display content, and social media is an effortless way of getting more customers. Still, it all comes down to your website! What does it look like? Does it load fast enough, is your website hosted on fast, efficient servers, and do you track who visits your site?
Have you ever performed a keyword search for your website's key phrases? If you cannot find your site by searching for your business on the search engines, this would be a significant indication that your website will need work. Are the images outdated, or if you look at your website on a modern smartphone with an HD screen, are the photos blurry?
Is your website mobile-friendly? How can you tell if your site is mobile-friendly? Merely open the internet feature on your phone and type in your web address. If you are unsure, the best way to check is to Google Mobile-Friendly Test, type your web address into the field, and run the test!
Does your website lack content? By content, do we mean wording on each page? Part of redesigning a website is ensuring that each page has the right amount of words and is formatted correctly by starting with an H1 tag and following SEO guidelines to ensure that Google indexes the page and, secondly, that the page gets found.
It is essential to create good landing pages if you decide to redesign your website. What do we mean by landing pages? Each page on your site effectively is a landing page. However, not every page should be set up in this manner. Landing pages are primarily your service, category or product pages. These pages can target different keywords but can be used for social media marketing adverts and campaigns if designed correctly. Ultimately you will be able to drive traffic to these pages. Once visitors arrive, they will see your services and what you offer on your site, either by showing a video or PDF brochures to download or even product inquiries forms they need to fill out.