Select which type of design you need
Brochure Website Design For Small Businesses and Start-ups.
Do you want your brochure design to be a simple online business card, or do you want to use it as a tool for your enterprise? Which captures leads, has documents for visitors to download, integrates with your sales CRM, shows explanation videos about your business, and has a members area for sensitive documents. A brochure site is usually a company's first site.
View brochure web design packages
Stand out from your competitors with a professional brochure design advertisement
We design brochure sites. Each site has enough functionality to give you exposure to the search engines and the necessary features to get online traffic making contact with your business.
Get a Quote
Mobile-Friendly Design
Our designs are coded to work across all mobile and tablet devices that will help your pages rank better in search.
Managed or Unmanaged
We offer yearly website support packages, or we can develop a website with a CMS, and you can manage it in-house!
Professional Content
From writing about your business practices to taking professional photography, we can make your corporation stand out from your competition.
Business

brochure

website

features

that

are

perfect

for

sales

and

marketing.
A brochure can have limited or limitless functions – it just depends on how you want your brochure website to work!
Mobile-Friendly
Our brochure websites work seamlessly across all types of PCs, Macs, tablets and mobile internet-enabled devices.
Search Engine Optimised
We research and optimise your small business site's home page for your relevant keyword/keyword phrase.
Managed/Unmanaged
You can choose if you want us to manage the website for you, or we can build your website with a CMS, and you can manage the website yourself.
Web Hosting & Support
We provide web hosting and domain management solutions and first-class website guidance and technical support.
Content Population
We include writing the copy and using licenced images to make your website look and feel professional.
Website Ownership
Most websites we make are owned and hosted by us. If you want to own the website and the CMS, this is an option that we can accommodate.
Some of our favourite designs
Are you a start-up business looking for your first professional website? Call us on 0117 332 6021
Become a Mediatopia client today
Brochure

Web

Design

Pricing
Are you looking for an affordable website package for your start-up business? Each site has enough functionality to give you exposure on the search engines and the necessary features to get online traffic making contact with your business.
Compare Brochure Web Design Packages
Perfect for start-ups and beginners.
Starter
£
100
/month
£200 initial set-up fee
Home Page Keyword Optimised
Hosting & Support Included
Professional
£
150
/month
£200 initial set-up fee
Content Management System
Home Page Keyword Optimised
Hosting & Support Included
Starter
£
1500
/from
You own website copyright
Home Page Keyword Optimised
Professional
£
2500
/from
You own website copyright
Content Management System
Home Page Keyword Optimised
All our monthly rental websites have a 12-month minimum contract agreement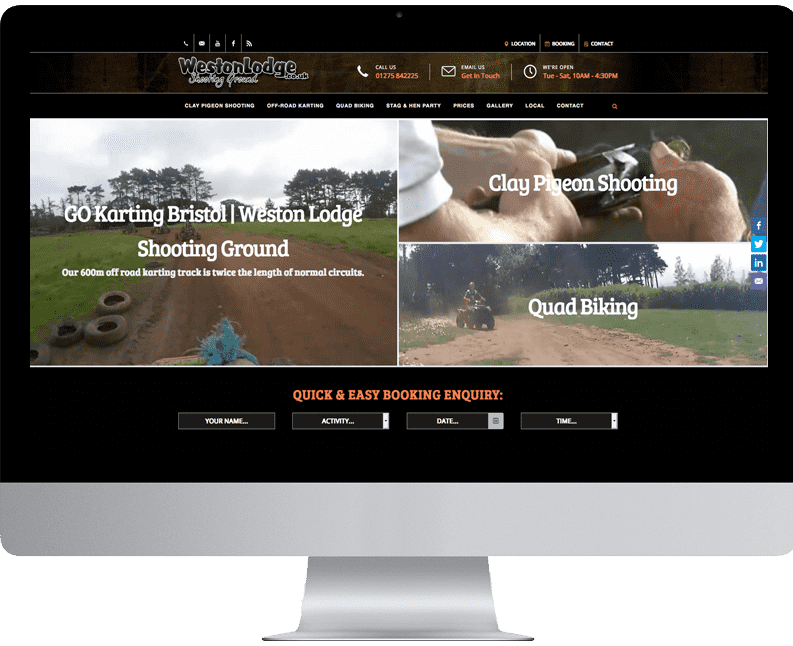 We host on our dedicated server, monitoring and supporting whilst you run your business.
With our starter site you can send in your content changes every 3 months.
With our professional site you can edit using the content mangement system.
Once the website has been built, we will transfer all the files to you to set up on your own hosting.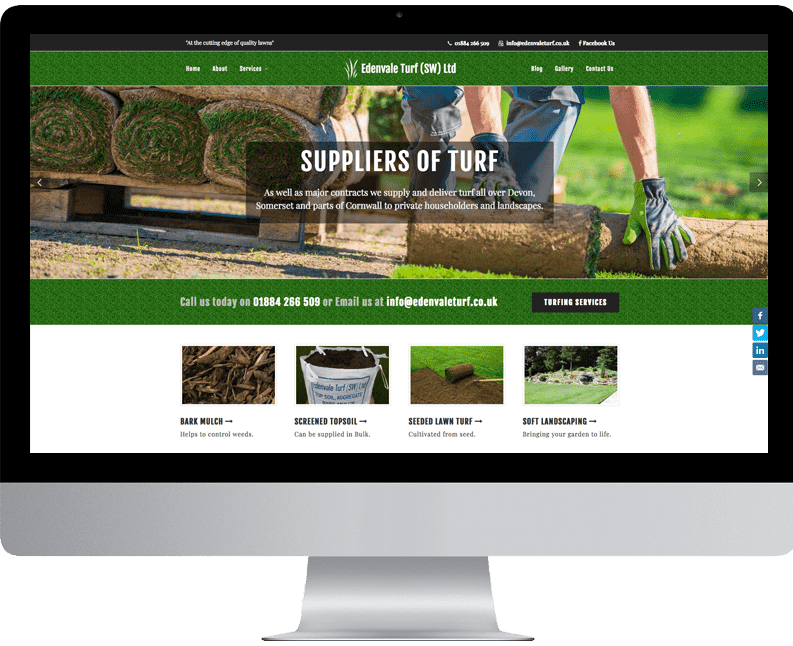 We build your website on an open source platform. You can then host the website wherever you want.
All the images and written content on the website will become your property.
We offer our support and assistance should you need it in the future.
Brochure

Web

Design

FAQ's
Answers to the questions people always ask!
In layman's terms, it is usually a simple website with about five pages, including home, about, 2 x service pages and a contact form with map directions and contact details.
It depends on how often you want to update your website. Usually, a brochure site is a simple and glamorous-looking online business card, but if you choose to have a news feed, having a website to manage yourself would make good business sense. It also depends on your ability to write, edit images, and understand what works online and what doesn't.
Costs vary. You will need to think about a responsive website or a separate desktop and mobile site. If you opt for a responsive site, you need to decide how many pages it will have and the features you want the site to have. Rule of thumb a brochure site made by Mediatiopia starts from £100 plus VAT monthly. There are many different prices as every agency has its way of making a site. You will need to consider the cost of hosting, buying a domain name, setting up emails, and whether you will create the content yourself. There is also the SEO (search engine optimisation) to consider if you want to get found for specific keywords on a search. We would advise finding an enterprise that offers a web package for small business start-ups, as most of these charges will be factored in.
These types of sites are an excellent way to start marketing online. A method for your customers to find your business and optimise for local searches can list all of the information about what you do, where you are based, and your offerings. Brochure websites are generally inexpensive, but this also depends on if you want to manage the content on the website yourself. If you do, it typically costs more. If you do not control the website yourself, you would need a support contract so whoever makes it can make all the changes to the website. Unless you are proficient in HTML, you can also use FTP (File Transfer Protocol) to update it.
First, you need a domain name; then, create a brand. This involves choosing a slogan and deciding on the colours of the site. Then it would help if you mapped out your navigation/menu/page titles. You will need to write copy for each page and choose what images go on the pages. Will these be your images, or if you want to portray professionalism, you can get a pro photographer to do a shoot or use stock imagery. Will you want to manage the site? If so, it will need to have a CMS (content management system). Will you want a support contract, or will you want to do the amendments yourself using FTP? Then choose a firm to work with or a freelancer. You can also create a site using an online web builder. There are many ways to make a site.
At Mediatopia, we believe every business should have a website. Once it is indexed on Google and has been set up to be found for relevant keywords, a website is a straightforward way of getting new business leads. There will be an initial outlay. Finding the right business to work with is also quite a challenge. Nowadays, every man and his dog can create a website, maybe not one that works terrifically well but a website nonetheless. There are still millions of businesses that don't have a website. Why? Perhaps they don't understand the benefits, maybe they are from the old school and hate modern technology, who knows. But with billions of searches being performed daily on Google, not having a website is ridiculous. At Mediatopia, we do not employ sales staff. We use the power of SEO and our website to attract web traffic, which has kept us in business for over ten years!
Inclusive

functions

of

our

brochure

graphic

design
We design brochure sites. Each site has enough functionality to give you exposure on the search engines and the necessary features to get online traffic making contact with your business.
Slideshow
Customizable, Responsive slideshow feature, add descriptions and links to internal landing pages.
Image Gallery
Upload pictures and display them in various modern galleries, including sortable masonry effects.
Testimonials
Add testimonials to product or service pages so your audience can see how awesome you are.
Newsletter Subscribe
Keep a list of niche email addresses for your email marketing campaigns and e-shots.
RSS Feed/News
Another name for a blog, an RSS feed, will do the trick and publish your company news to the world.
Download Documents
Upload various file formats and image formats that can all be downloaded by your web visitors.
Customer Reviews
Let your visitors add or post comments about your products, creating a growing techno wave.
Site Search
Advanced search so your customers can find what they are looking for quickly and easily.
Form Builder
Are you tired of paper-based forms? Use our form builder to create custom online forms!
Social Sharing
Do you want people to share your products and services on the Internet? These tools enable social sharing.
Video Display
Add the YouTube or Vimeo video number and display formatted video feeds on any page.
Banner Tracking
Bespoke linkable image banners tracked clicks for valuable marketing insights.
Live Chat
Interact with your visitors with this handy tool. You'll never miss another lead again!
Sitemap
On-site sitemap and XML sitemap helps get your site indexed by the search engines.
Contact Form/Map
A contact page with a map will let your customers know where you are and can leave a message for a quote.