Select which type of design you need
Optimize your website for tablet and mobile devices
Mediatopia is a leading mobile web design company with over 200 mobile-friendly projects built in the last few years. All of our sites work on internet-enabled smartphones and tablet devices.
A mobile design differs from a responsive website; mobile sites are designed specifically for mobile telephones and look similar to a web application.
At Mediatopia, we specialise in mobile web development and designing smartphone sites so we can be more creative with the look and feel of the mobile design.
View mobile web design packages
Mediatopia has the knowledge and experience of designing and developing websites for mobile and tablet devices.
We were one of the first web design companies in the U.K to start implementing mobile and tablet commercial websites from as early as 2010.
Get a Quote
Mobile-First Design
We start designing the website for smartphone devices and then think about how the site will look on the desktop. Taking the mobile-first approach allows us to be more creative.
M-Commerce
Enabling m-commerce on your website attracts and converts customers on the go. We create complete site catalogues or simple e-stores selling one product.
Mobile development
All of our mobile sites are developed for the best possible user experience. We make the best use of the mobile screen from designing clear navigation to fast loading pages.
Mobile-friendly

website

features

that

work

perfectly

on

your

phone.
With billions of searches being performed daily on Google by digital phones and tablets, a mobile web design is the next logical step for your business.
jQuery Framework
jQuery is a light HTML5-based user interface system designed to make responsive websites and apps accessible on all smartphones, tablets and desktop devices.
Mobile-Friendly Site Design
We create professional UX-designed landing pages for mobile—clear calls to action with fast-loading pages and site-mapped navigation for a better user experience.
Bespoke Landing Pages
We carefully design each landing page to make the screen's best use and for web elements to fit the screen correctly, ensuring optimal navigation.
Social Media Integration
We integrate social media so you can publish and share all your content. With quick touch-enabled sharing features, promote your business to all your fans and followers.
Enhanced Page Speed
We design and develop each of our applications to rank favourably on all search engines. We follow standardised coding to make your pages rank higher in Google mobile search results.
Mobile-First Index
We code and SEO optimise our sites to rank well on Google's mobile index algorithm. You are giving your website better online visibility compared to your competitors.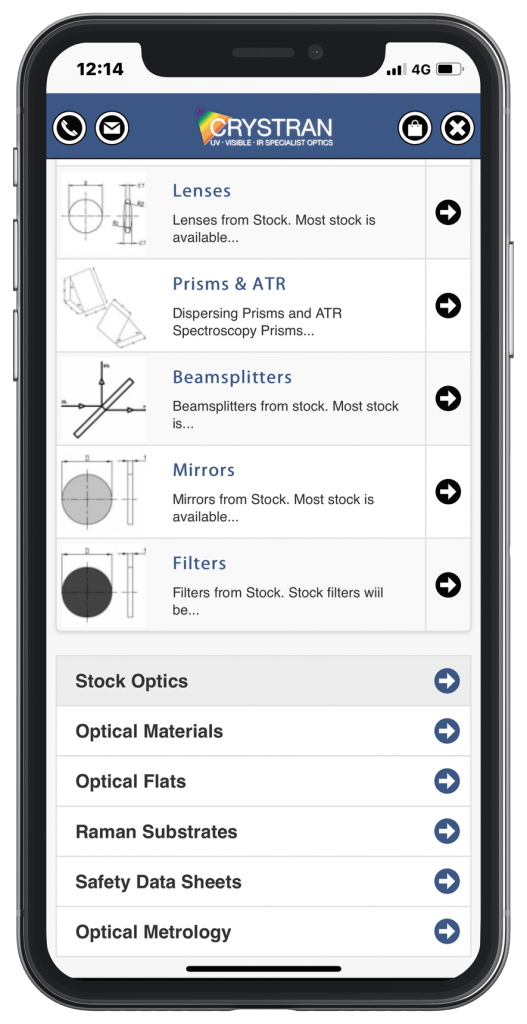 Some of our favourite designs
Mobile

Web

Design

Examples
Do you have a project that you would like to discuss? Call us on 0117 332 6021
Become a Mediatopia client today
Mobile-Friendly

Design

Pricing
We build our mobile sites as a stand-alone product; you will need an existing desktop website. We design each of our mobile sites around the content of your current website. We use optimal space on the screen to create a much better user experience allowing web traffic to drill down to specific user-enabled content, allowing for faster browsing and signing up for your services or products via cleverly designed landing pages. Please take a look at our professional packages below.
Mobile

sites

that

load

extremely

quickly
The faster the website, the better the ranking on Google!
Starter
£
100
/month
£200 initial set-up fee
Max 8 Pages Written Content
Hosting & Support Included
Professional
£
200
/month
£200 initial set-up fee
Max 16 Pages Written Content
Hosting & Support Included
Starter
£
1500
/from
You own website copyright
Max 8 Pages Written Content
Home Page Keyword Optimised
Professional
£
1995
/from
You own website copyright
Max 16 Pages Written Content
Home Page Keyword Optimised
Some clients prefer to host the website themselves and take full ownership
Do

you

want

to

own

the

website

or

rent

it?
All our monthly rental websites have a 12-month minimum contract agreement
We host on our dedicated server, monitoring and supporting whilst you run your business.
With our starter & pro mobile sites you can send in your content changes every 3 months.
If you take ownership of a mobile site then you can update your content using File Transfer Protocal (FTP) we will set this up for you and give you initial training.
Once the website has been built, we will transfer all the files to you to set up on your own hosting.
We build your website on an open source platform. You can then host the website wherever you want.
All the images and written content on the website will become your property.
We offer our support and assistance should you need it in the future.
Mobile-Friendly

Web

Design

FAQs
Answers to the questions people always ask!
Mobile-friendly means a website designed specifically for a handheld smartphone device. When that device views a web page, it will fit the screen and can be read and interacted with simplistically. Both responsive sites and sites built using a mobile framework work like this. The only difference is their appearance on the screen.
Because 80% of people who browse for products and services online use a phone/tablet device, if your site isn't mobile-friendly, it will not work in an optimised manner. The text is too tiny to read web forms are too fiddly to fill out. Mobile websites get ranked on Google's mobile index and are easily found online through custom keyword research.
It knows how to design a site specifically for mobile devices—using all the different HTML 5 elements and touch-enabled features to craft a fast-loading web application. Pages get built using a wireframe which allows for creating a bespoke user experience for the end-user. Please take a look at some of our mobile web design case studies.
You need to check to see if it is mobile-friendly. Go to Google's mobile-friendly page test and type in your web address, the result of the scan will tell you if your site is or isn't.
Optimise content for smaller screens. Make the call to action visible. Use WebP, lossy or lazy-load images to accelerate page speed. Give tap targets space on the screen. Choose an easy-to-read font. Keep textual content precise and to the point. Use HTML interactive features to enhance the (UX).
Creating a mobile plan is a better method. It is more costly than a responsive site, but it explains services and products better. Most responsive websites show mobile content in a large format with exceedingly long scrolling pages, and displayed information is nonsensical. Mobile design allows for granular control over pages' look, feel and interactivity.